Calling all art and animal lovers! The Brady Street Business Improvement District keeps the 20e Pet Parade along with the postponed Art Walk on Sunday 2 Oct. from 11 a.m. to 4 p.m.
The fun includes vendors, music, a pet costume contest, a pet parade, a pet blessing, and dozens of local artists selling their creations.
The pet costume contest kicks off at 12 noon in Brady and Arlington. The categories include Best Pet Costume, Best Pet/Owner Look-a-Like, and Best Pet Trick.
Milwaukee Record's Matt Wild will lead the costume contest and DJs TJ Kloeffler and John O'Grady will provide a mix of smooth 70s hits. Judges for the competitions are Anna Lardinois of Gothic Milwaukee and Andrea Albers of TMJ4.
"I'm thrilled to have the opportunity to be a part of one of Milwaukee's most delightful traditions, the Brady Street Pet Parade. I love seeing all the creative costumes on the variety of critters that come roaming the neighborhood streets with their stuff," says Lardinois.
Proceeds from the pet contest entry fees will be donated to the Wisconsin Humane Society.
Tamarack Waldorf School has a children's art space on Brady Street and Franklin Place with face painting, a student art exhibit, and an interactive chalk mural.
The Pet Parade kicks off at 1:00 PM with Brady and Franklin, led by Milwaukee Police Horses and Samba da Vida drummers. The parade heads west to Cass Street and then south to St. Rita's Church for a pet blessing by the Three Holy Wife Father Tim Kitzke.
The Art Walk will also take place during this period, hosted by Scout Gallery owners Jeff and Dana Redmon. Artists will create live art and sell their creations on Brady Street from Warren Avenue to Astor Street.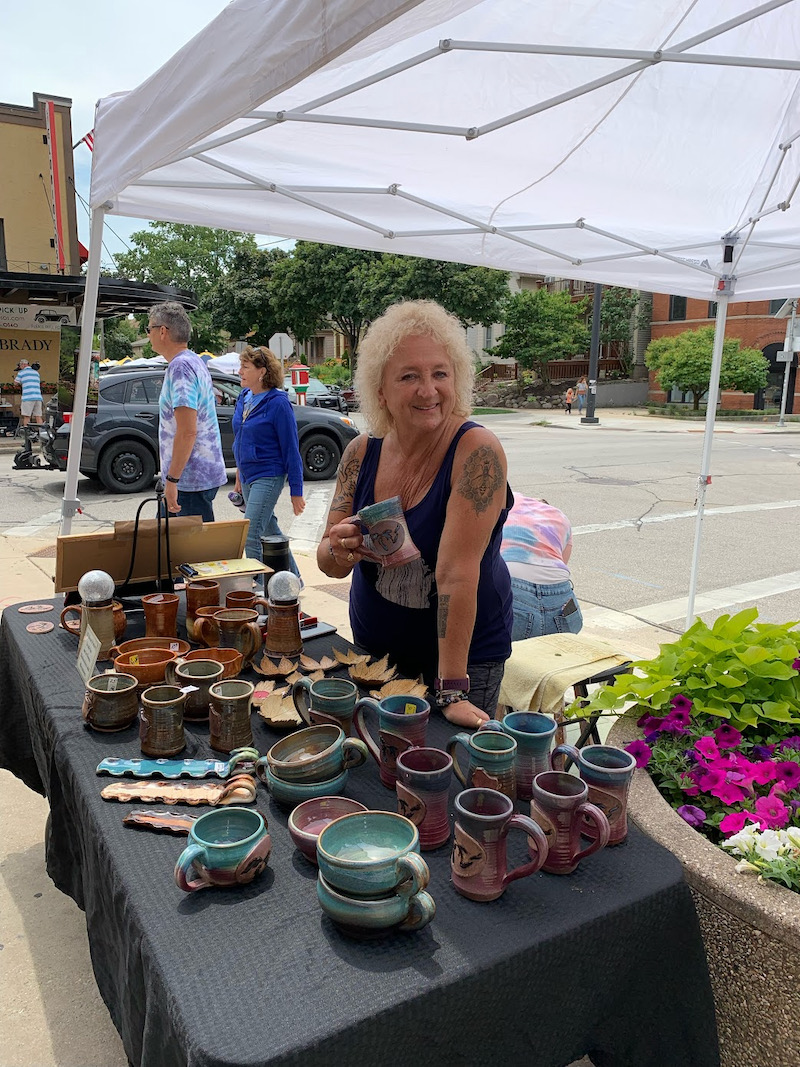 Participating artists include: Teri Regano, MalVy Westbrook, Terry Tayler, Diego Heredia, Drew York, Arielle Romano, Lexy DeGroot, Carol Curley, Curtis Miller, Dan Flemming, Marco Romantini, Kelis Ferguson, Stephanie Krellwitz, Bianca Brandolino, Cutesy Macabre, Danielle Doetsch and the Clark River.
For more information and to register for the pet competitions, visit www.bradystreet.org.